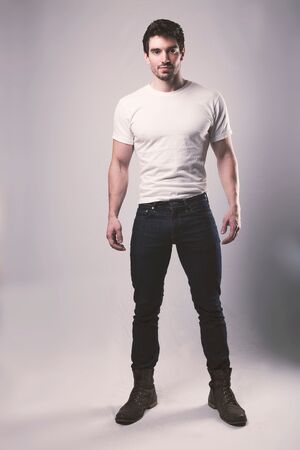 Steve Grand is an American singer-songwriter and model. He was born on February 28, 1990 in Lemont, Illinois.
In July 2013, Steve Grand published the self-produced music video of his song "All-American Boy" on YouTube were it reached more than 1,000,000 views in a week. The song was released as a single in August, 2013, Grand's debut album with the same title followed in March, 2015.
Images
Public appearances
Photoshoots
Onstage
Onscreen
Videos
External links
Ad blocker interference detected!
Wikia is a free-to-use site that makes money from advertising. We have a modified experience for viewers using ad blockers

Wikia is not accessible if you've made further modifications. Remove the custom ad blocker rule(s) and the page will load as expected.