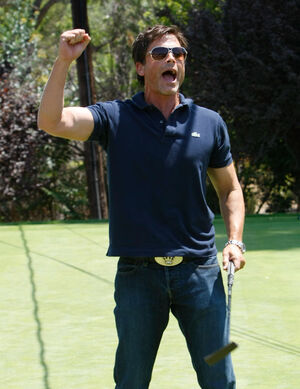 Robert Hepler "Rob" Lowe is an American actor. He was born on March 17, 1964 in Charlottesville, Virginia.
Rob Lowe became known for playing Sodapop Curtis in the The Outsiders (1983), Nick De Angelo in Oxford Blues (1984), Billy Hixx in St. Elmo's Fire (1985) and Dean Youngblood in Youngblood (1986) and has since then appeared in numerous TV series as well as TV and cinema films.
Images
Public appearances
Photoshoots
External links
Ad blocker interference detected!
Wikia is a free-to-use site that makes money from advertising. We have a modified experience for viewers using ad blockers

Wikia is not accessible if you've made further modifications. Remove the custom ad blocker rule(s) and the page will load as expected.