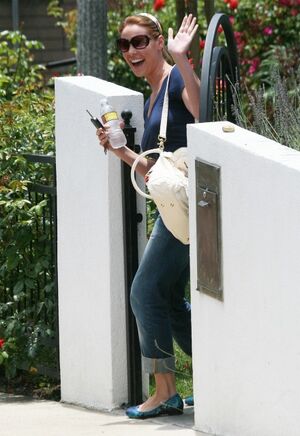 Katherine Marie Heigl is an American actress, film producer and former fashion model. She was born on November 24, 1978 in Washington, D.C.
Heigls film debut was her role as Kathryn in That Night (1992). She is especially is known for portraying Izzie Stevens on the Grey's Anatomy TV series from 2005 to 2010 and has starred in several films.
Images
Public appearances
Photoshoots
External links
[* http://www.kheigl.com/ Official website] of Katherine Heigl
Ad blocker interference detected!
Wikia is a free-to-use site that makes money from advertising. We have a modified experience for viewers using ad blockers

Wikia is not accessible if you've made further modifications. Remove the custom ad blocker rule(s) and the page will load as expected.