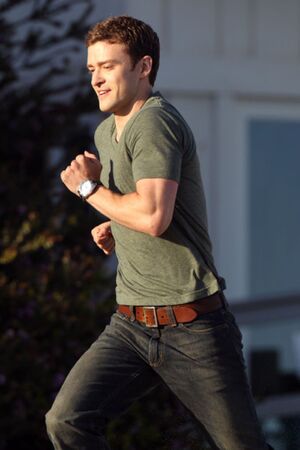 Justin Randall Timberlake is an American singer, songwriter, actor, and record producer. He was born on January 31, 1981 in Memphis, Tennessee.
Justin Timberlake became known as a member of the boyband NSYNC (1995-2002) and thereafter persued a solo carrer. From 2008 to 2012, he made a musical hiatus and focussed on acting.
Images
Public appearances
Photoshoots
Concert pictures
External links
Ad blocker interference detected!
Wikia is a free-to-use site that makes money from advertising. We have a modified experience for viewers using ad blockers

Wikia is not accessible if you've made further modifications. Remove the custom ad blocker rule(s) and the page will load as expected.