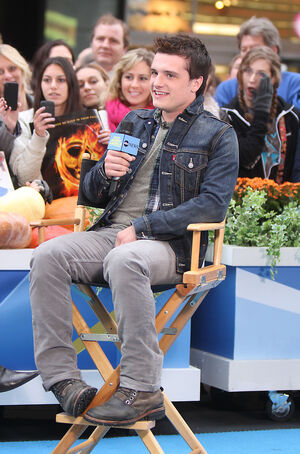 Joshua Ryan "Josh" Hutcherson is an American actor. He was born on October 12, 1992, in Union, Kentucky.
Josh Hutcherson started acting in 2002, appearing in various television commercials and playing Nicky Harper in the pilot episode of "House Blend". He became especially known by playing Peeta Mellark in the The Hunger Games movie series (2012–2014) and has since then appeared in various TV series as well as TV and cinema films.
Images
Public appearances
Photoshoots
External links
Ad blocker interference detected!
Wikia is a free-to-use site that makes money from advertising. We have a modified experience for viewers using ad blockers

Wikia is not accessible if you've made further modifications. Remove the custom ad blocker rule(s) and the page will load as expected.