Images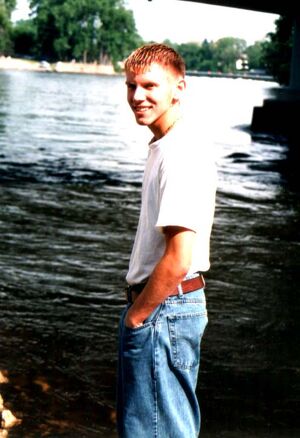 Joseph Robert "Joe" Scheibelhut is an American actor. He was born on December 4, 1981 in Chicago, Illinois.
Joe Scheibelhut became known for portraying Jeremy in Revelations (1997), Corey in Bloodlines (1998), and Karson in the short film Plunge (2000). Since entering college in fall 2000, Joe has taken a break from his acting pursuits, but he returend to co-star in Harvey Putter and the Ridiculous Premise (2010).
Images
Public appearances
Photoshoots
in Levi's jeans
Onscreen
in Levi's jeans as Karson in Plunge (2000)
Videos
External links
Ad blocker interference detected!
Wikia is a free-to-use site that makes money from advertising. We have a modified experience for viewers using ad blockers

Wikia is not accessible if you've made further modifications. Remove the custom ad blocker rule(s) and the page will load as expected.