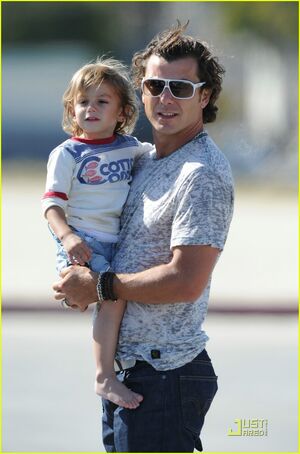 Gavin McGregor Rossdale is an English musician and actor. He was born on October 30, 1965 in London.
Gavin Rossdale is best known as the lead singer and rhythm guitarist of the rock band Bush from 1992 to 2002 and again since the band's reunion in 2010. During the band's hiatus, he was the lead singer and guitarist of the band Institute and therafter started a solo career.
Images
Public appearances
Photoshoots
External links
Ad blocker interference detected!
Wikia is a free-to-use site that makes money from advertising. We have a modified experience for viewers using ad blockers

Wikia is not accessible if you've made further modifications. Remove the custom ad blocker rule(s) and the page will load as expected.