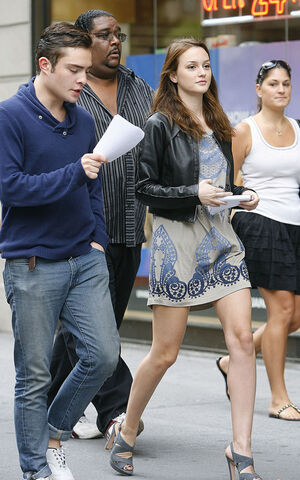 Edward Jack Peter "Ed" Westwick is an English actor, musician, and model. He was born on June 27, 1987 in Hammersmith, London.
Ed Westwick is best known for playing Chuck Bass in the Gossip Girl TV series (2007–2012). He also appeared in cinema movies, among others as Zoran in Breaking and Entering (2006), as Zoran in S. Darko (2009), as Jonny Madsen in Chalet Girl (2011), as Tybalt in Romeo and Juliet (2013), and as Tybalt in Bone in the Throat (2015).
Images
Public appearances
Photoshoots
External links
Ad blocker interference detected!
Wikia is a free-to-use site that makes money from advertising. We have a modified experience for viewers using ad blockers

Wikia is not accessible if you've made further modifications. Remove the custom ad blocker rule(s) and the page will load as expected.