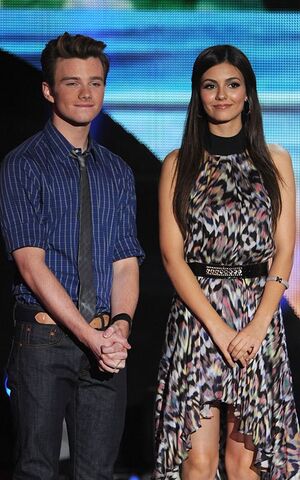 Christopher Paul "Chris" Colfer is an American actor, singer, author and producer. He was born on May 27, 1990 in Clovis, California.
Chris Colfer is especially known for portraying Kurt Hummel on the Glee TV series (2009-2015). He has also appeared in some films, among others the documentary Glee: The 3D Concert Movie filmed during the Glee Live! In Concert! summer 2011 tour and as Carson Phillips in the cinema movie Struck by Lightning (2012) for which he also was the writer and executive producer.
Images
TV appearances
Public appearances
Photoshoots
External links
Ad blocker interference detected!
Wikia is a free-to-use site that makes money from advertising. We have a modified experience for viewers using ad blockers

Wikia is not accessible if you've made further modifications. Remove the custom ad blocker rule(s) and the page will load as expected.